Satul Prunilor is a luxury compound with seven villas, each with a 250 square meter surface. It is located on a 6 hectares property, by the forest, in Pietrosita, Dambovita.
Each villa has a stunning view, towards three mountains: Leaota, Bucegi and Baiului. All our villas have large living rooms, with beautiful terraces at the ground floor. Three rooms – two twin rooms and a matrimonial – are available upstairs, with en suite bathrooms. The furniture and the floor are all made of wood, bringing you a nice forest scent.
There is a TV in each room, and wifi is available in all the villas.
The compound can accommodate 42 persons, and extra-beds are available on request. The restaurant has a 100 person capacity and it serves traditional menus and unique local recipes.
Satul Prunilor is ideal for for workshops and teambuildings, while also being the ideal place for any holiday. We are the perfect hosts for private events – anniversaries, weddings, christenings, parties, and product launches. We are working with people from the region and we strive to support the local community. We encourage you to visit the producers and craftsmen from the region.
In July 2020, Satul Prunilor became the first hospitality business in Romania certified and audited in accordance with SAFE Shopping Centers Risk, Resilience and Security Standard.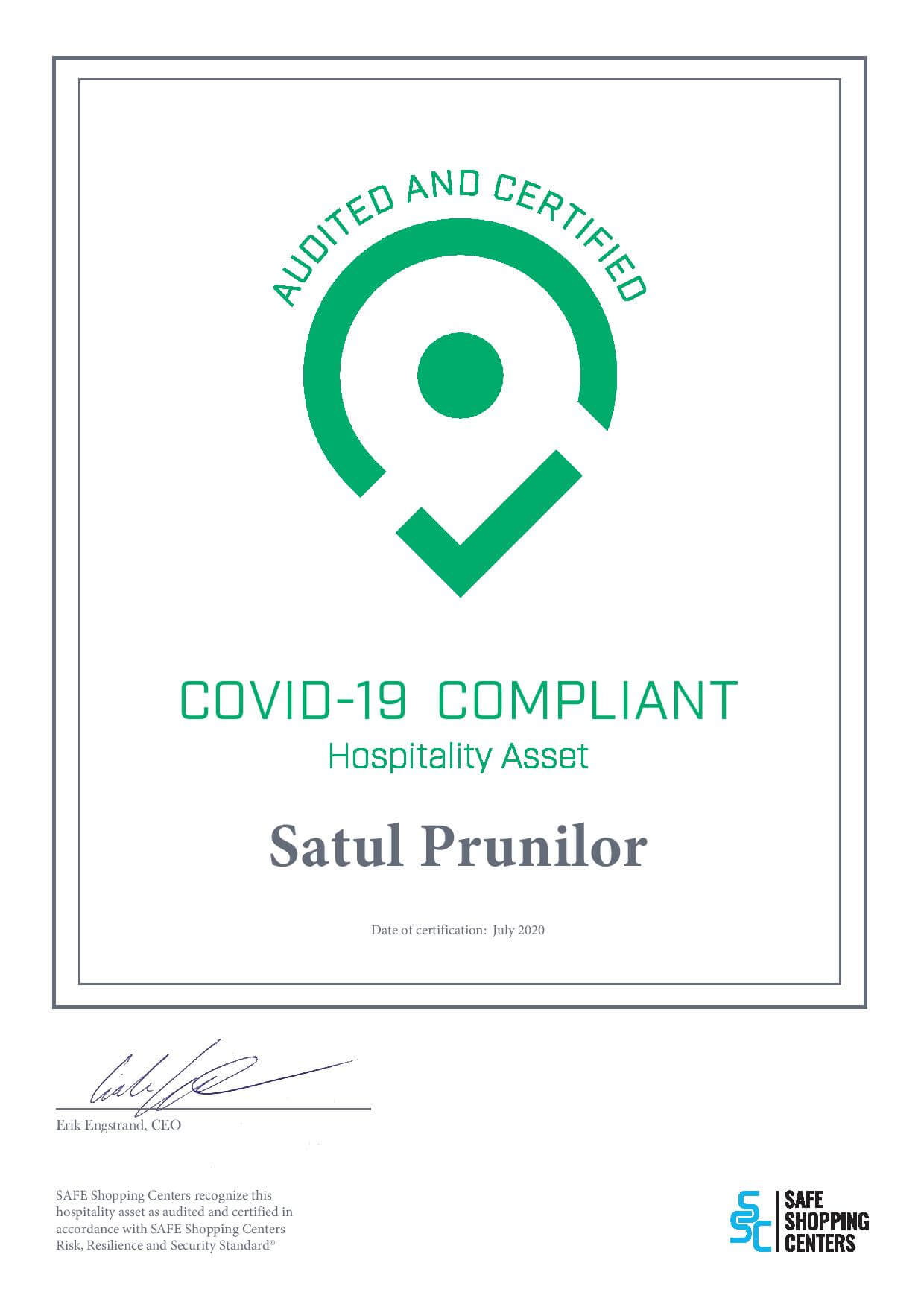 rezervari@satulprunilor.ro
+40722 705 102
+40726 704 042